Featured Jutsu
Chidori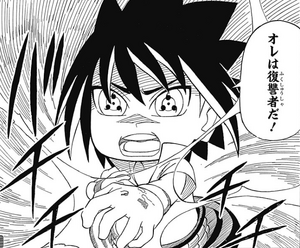 Chidori (千鳥, Chidori, Literally meaning: "One Thousand Birds") is a high-level lightning release technique that channels a large amount of lightning chakra to the user's hand. The high concentration of electricity produces a sound reminiscent of many birds chirping, hence the name. Once it is completed, the user charges forward and thrusts the Chidori to the target.
Narutopedia
Ad blocker interference detected!
Wikia is a free-to-use site that makes money from advertising. We have a modified experience for viewers using ad blockers

Wikia is not accessible if you've made further modifications. Remove the custom ad blocker rule(s) and the page will load as expected.